Review is an understatement. This one is a thesis. Don at the TimeKeeper Forum has prepared one of the best reviews I have ever read on the SEIKO 4S36 GMT Retrograde SARN001. He first starts with a Ray Bradbury-esq science fiction intro followed by a survey of Seiko World/Duo Timer models, followed by a genealogy of the 52xx/4S caliber. Now if that wasn't enough for you he wraps it all up in a nice package and finishes with a comprehensive, hands on review of the SARN001.
Click on the link below and check out this review of an interesting model that I know I have a greater appreciation for after reading.
http://www.timekeeper.co.nz/viewtopic.php?f=20&t=763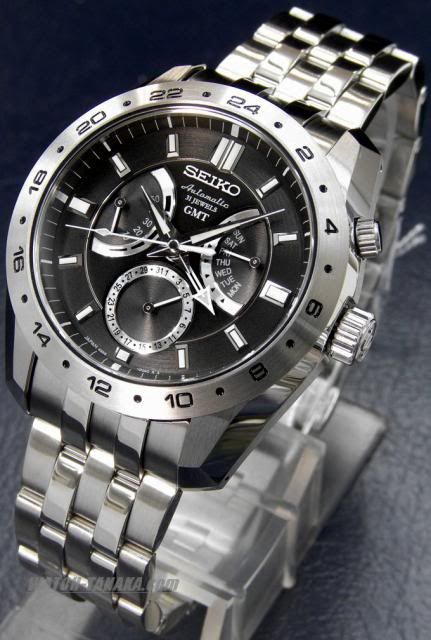 Picture from watch-tanaka.